Prepare To Move
Whether you're planning your first move or haven't moved for many years, a long-distance relocation can be an exciting--although sometimes unsettling--experience. You've probably already realized that there's so much to do--and so little time.
This section contains answers to questions most commonly asked by families on the move. We want to help you plan your move properly--to make your relocation as exciting, rewarding and stress-free as possible. Whether you're moving across town or across the country, you'll find the information useful.
Is your business expanding or downsizing? Moving an entire office to a new address can be extremely stressful. From computers to breakroom fixings, your office crew needs to move items without interrupting productivity.
Fortunately, all you need is a game plan to avoid big interruptions to your workflow. A few tips of the trade will make moving more manageable, if not a breeze, for you and your employees.
Let Your Employees Know About the Move Ahead of Time
This is the first step. Your employees need time to process and plan for an office move. Ideally, a few months should be given. Under extreme circumstances, a few weeks is adequate. Be open and transparent with your employees. Some may be concerned about a change in their commute or the distance to their child's school. The more communication and time you have before moving day will allow workers to adjust.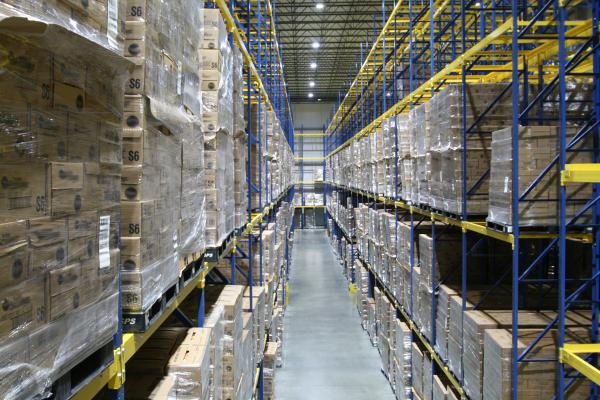 Start Letting Your Customers Know
If your business has a lot of customer foot traffic, it's a good idea to start letting them know you're relocating. Start advertising your move a least a month to a few weeks in advance. In-store signs, flyers, and announcements on social media can help spread the word.
Your customer service team should also be ready to help answer any inquiries or concerns about the move.
Create a Checklist for Relocating the Entire Business
Your employees will appreciate the organization of a checklist. As you plan for what needs to be done logistically, write down what each employee can do to ease the moving process.
Should everyone clean their desks by a certain date? What do they need to bring with them? What stays behind? These are all questions you need to think about. Once you have an idea, send a memo or print out the checklist to pass out. Try to get this out at least a week before moving.
Prepare Furniture and Electronics for Moving
If you're moving computers, it's important to do it in an orderly fashion. Make sure the cables are removed carefully and placed in a numbered zip locked bag that corresponds to the computer it goes with. Important information on your computer should be backed up on either a cloud server or flash drive. As a business, your number one priority should be to protect your data.
If you've hired a mover, they will make sure your furniture is broken down properly and transported safely to your new location. Furniture that's going with you to the new office should be identified and counted. You don't want to lose track or forget someone's desk chair at the old office. Movers can help with this if you've hired them for packing services.
Get Rid of Unwanted Items
There's usually a little unwanted clutter in every office. Now is the time to dig deep into forgotten storage closets, cabinets, and designated "junk" desks. Donate old electronics, recycle old papers, and toss out long-forgotten lunches in the breakroom fridge.
Update Your Address, Website, and Local Listings
Your customers need to know where to find you. The moment operations start back up again at your new office, your physical and online listings need to be ready to go. Your stationery, business cards, and website need to reflect the updated address.
If your business is listed on Yelp, Google+, and other prominent local listing sites, assign someone to update your new phone number and address. It's also important to update your social media business pages. Make sure to announce the move on all your business's social platforms as well!
Keep Your Receipts
It's important to keep all the receipts accumulated throughout the move. You need to keep track of all your company's expenses to figure out what can be deducted from your taxes or used for reimbursement.
It Always Helps to Have the Right Movers
Preparing to move an office or business can be a lot more complicated than moving a household. Preparing is key and ensuring that everything on your list is complete is essential. Use this quick checklist as a guide to keep your company move on track.
Determine a Time Frame and Schedule
Your time frame should be the first thing you do. Set the date when all stuff has to be out of the office space, which is your final move out date. You'll probably need a few days to actually move out, depending on how much stuff you have to move. Work backward from your move out date and make a list of all the things you need to do before the trucks arrive.
Assign Tasks and Set Up a Move Committee if Needed
It's a good idea to get staff involved in the move early. A move committee can not only help you organize and plan the move but also help ease the transition for the rest of the staff. Have the committee review all the tasks and assign roles as needed. As the move goes forward, you'll probably need to add tasks to the list and as you do, make sure assign tasks, too—there's just too much to do to do it all yourself.
Set up an Internal and External Communications Plan
An internal communications plan will ensure employees are kept informed of the moving plans while an external plan will keep your clients and suppliers up to date on your business activities during the move so you can keep your business in operation during the transition.
Hire Movers
Like any move, hiring good movers takes time and should be one of the first tasks on your list. Have a staff member develop a list of at least five moving companies, then ensure you investigate them thoroughly before you hire. Determine budget, get quotes, and compare services across moving companies to decide which one to hire.
Hire Professional Packers
If your moving budget can support hiring professional packers, do it. This will save you and your employees from having to pack up areas of the office that are common and often, the most difficult spaces to pack and move. Employees can be asked to pack their desks or offices as it also provides an opportunity for staff to clean up their spaces and get rid of stuff they don't need to move.
Create a New Office Plan and Layout
This is where your move committee will be really helpful. It's always difficult to move into a new space but when you have to figure out where everything and everyone goes, that takes a lot of time. Make sure you know where each piece of furniture will be placed and every employee will sit. The more detailed the plan, the better.
Talk to Your Current Vendors
Moving a business may mean changing service providers. Check your contracts then decide if you'll stay with your current vendors or if you'll look at switching. You'll need to determine what the new space will require in terms of telephone lines and network infrastructure. Talk to your new landlord and vendors to ensure that you know what the new space needs so there isn't a gap in service. Any equipment that you're leasing, contact the dealer to notify them of the move and how best to get their equipment to the new location.
Keep Employees Updated and Informed
A move can be difficult for employees. It can mean a change in how they commute and whether their commute is now longer than before the move. If you're moving to a smaller space, then staff need to know how offices will be assigned and what their new space will look like. Employees should be informed at every step in the process. Try keeping a moving schedule on the kitchen bulletin board or other common space so people can see how things are progressing and what is expected of them as employees.
CLICK HERE FOR WHAT MY HOME IS WORTH
Real Estate Of Florida
From Our Family to Yours We "Welcome You to Palm Beach, Martin and St Lucie Counties" Over 350 Million in closed sales…
Please Put Our 45 Years of Combined Real Estate Experience to Work for You Today...........Thank You!
Visit Us On The Internet At:
www.brianduffnersellsflorida.com
www.brianduffnersellsjupiter.com
www.buyandsellfloridacommercial.com
www.IndianwoodGolfAndCountryClub.online
Brian Duffner-Realtor Karen May-Assistant
Mobile: (561) 352-0183
Direct: (772) 597-4812
E-Mail: BrianDuffner57@gmail.com
Mobile: (508) 813-9648
E-Mail: KarenLela1966@gmail.com